AIF Law Firm
20 years of experience
AIF Law Firm
20 years of experience
We are a modern law company operating since 2002 in south-western Poland.
We deal with debt collection, debt trading and business information for small and medium-sized enterprises.

AIF Kancelaria is a modern law company dealing with debt collection, debt trading, business intelligence, as well as effective recovery of post-accident damages. AIF Law Firm employs lawyers who are specialised in business and civil law. All clients are represented in court cases by experienced legal advisors and attorneys. You can also find effective court mediators and debt collection negotiators in our ranks. We pride ourselves on our high level of effectiveness in negotiating with even the most difficult debtors!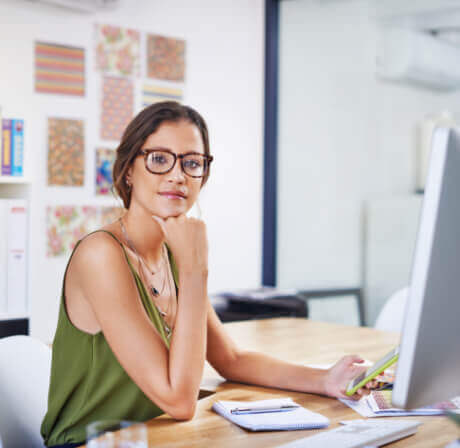 Carry out debt collection efficiently! Recover your money from the debtor in just 30 days! Effective debt recovery only with AIF Kancelaria!
AIF Kancelaria has 14 years of experience in debt recovery and post-accident compensation. We approach each creditor's case on an individual basis, beginning with a free-of-charge check of the debtor's financial condition. We are distinguished by high efficiency, as approximately 75% of cases are successfully resolved at the amicable stage lasting a maximum of 30 days. With us, debt collection becomes possible even after unsuccessful bailiff enforcement! We file a lawsuit on behalf of the client against the members of the management board on the basis of a reliable business intelligence. Our actions always lead to the disclosure of the assets of the persons managing the company!
We have many years of experience in pursuing compensation claims. Deciding to cooperate with AIF Kancelaria you may count on compensation even 70% higher! It is not worth struggling with negotiations with the insurance company on your own. Our lawyers effectively pursue worthy compensation regardless of the type of damage that has occurred. The AIF law firm also deals with debt relief through consumer bankruptcy. We support clients at every stage of bankruptcy proceedings by minimising their involvement in the case. AIF Law Firm lawyers will help you to restore full solvency. Feel free to contact us by phone or via the contact form.
AIF has been dealing with debt recovery for our company for 3 years. We are very satisfied with the cooperation so far, mainly due to the individual approach to our needs and always very quick, detailed answers regarding the stage of the cases.
President of the Management Board of PGF sp. z o.o.
I came across AIF law firms by pure chance about 2 years ago. 2 debtors. A limited liability company and a self-employed individual. I gave both debtors. Total of ca. 10k PLN. I did not have to deal with anything. Good contact and clear communication. I sent the documents I was asked for. After about 6 months (individual) and 12 months (Ltd.), I recovered most of the money. I am very satisfied. I have just recommended AIF to a neighbour. For me it was great to have someone else deal with it for me and not waste my nerves, time and health.
I came to AIF Kancelaria from a recommendation. I am impressed by how quickly and effectively money can be recovered from a debtor. After a free consultation, I was able to decide for myself whether I wanted to cooperate. I recovered the debt in accordance with my expectations. I sincerely recommend that if you are interested in a reliable law firm, AIF is a good choice.
A firm to be recommended. Fast but above all effective debt collection. Highly recommended!
The best law firm I've ever encountered, and I've been through quite a few of them. I recommend!
A very reliable and honest law firm. They dealt with my unreliable contractor in no time. Perfect contact and commitment to customer service. Highly recommended!
Partners and distinctions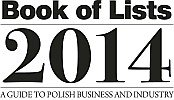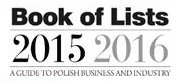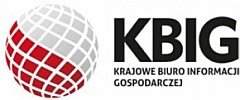 Fill in the form below and we'll get back to you ourselves!
Unreliable contractors will bring your business to ruin. See how debt collection entrusted to AIF Kancelaria is carried out
Some entrepreneurs believe that knowing a few legal tricks will allow them to lead others astray with impunity. We emphatically show such "businessmen" how wrong they are. Effective debt collection between entrepreneurs is one of our specialisations. We have been dealing with cases from this category in Wrocław on a regular basis since 2005 – during this time we have gained a lot of experience, thanks to which we operate even more efficiently. Lawyers of AIF Kancelaria know all the paragraphs which specify how debt collection and other procedures concerning debtors and creditors are to be conducted. We treat each case individually. After a thorough study of the documents, we propose the legal path that is optimal in our opinion. We are guided by one goal: to collect the money you are owed as efficiently and quickly as possible. If your company has mounting debts to collect, there is no reason to wait. Every debt sooner or later becomes time-barred, and at a certain point it becomes simply impossible to force payment. AIF Kancelaria Wrocławska will ensure that the issue of debt recovery takes a favourable course for you.
Approx. 75% of debt collection cases are successfully concluded for the client before 30 days have even passed
In order to talk sense into the debtor, in many cases tough negotiations, backed up by the strength of arguments selected on the basis of a thorough business intelligence, are sufficient. When amicable action does not work, debt collection moves without undue delay to the relevant court. Here, the most effective weapon will be a lawsuit against the members of the management board of the company that is unreliable towards you. AIF Kancelaria represents its clients at every stage of the proceedings – court debt recovery with our help will result in a legally binding order for payment. Moreover, we will make all necessary efforts to charge the debtors with the entire costs of the process. In such areas of law as debt recovery Wrocław regularly provides our lawyers with new challenges. It should be emphasised at this point that we address our specialist services to entrepreneurs from all over Poland. Comprehensive field debt collection is also no stranger to us. We always take the next steps in accordance with the law and the principles of ethics. We encourage you to contact us!